Automation can set us free – but if mismanaged it will leave our democracy in peril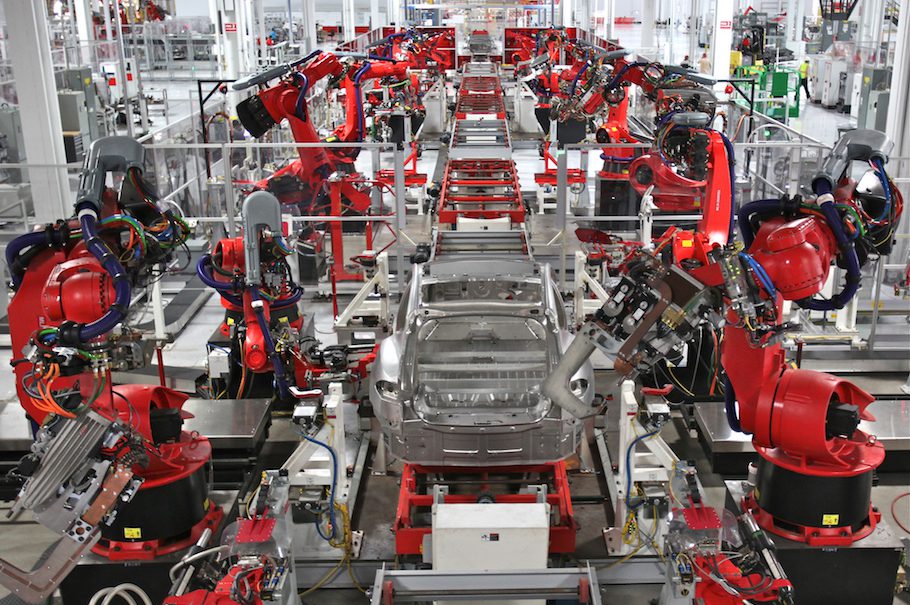 According to the think-tank IPPR, a third of the UK's annual pay and 44% of jobs are under threat from automation. This translates to £290 billion and 13.7 million jobs, with low paid jobs most at risk.
The impact of automation will also be unevenly spread geographically. The Centre for Cities estimates that workers in the north of England and the Midlands are most at risk, while northern towns including Sunderland, Stoke and Mansfield could see nearly 30% of jobs automated in the next 12 years. In contrast, cities such as Cambridge and Oxford may only see 13% of jobs automated.
Another report by PwC suggests that 30% of jobs could be under threat from artificial intelligence within 15 years. Unskilled jobs may be lost to robots, while skilled jobs could be lost to AI and algorithms. Some locations and sectors will fare better than others. In Shadow chancellor John McDonnell's constituency of Hayes and Harlington – which contains Heathrow Airport – 40% of jobs are estimated to be at risk.
Despite the challenging road ahead, automating roles with robotics and artificial intelligence will present us with vast opportunities if we can seize them: from closing the productivity gap to ridding ourselves of backbreaking work and greatly improving our quality of life. A million people currently make their living from driving in the UK, yet driverless vehicles could make our roads much safer.
But if mass unemployment is mismanaged through a lack of planning by government and a lack of awareness among the public, it could add fuel to populist movements. The impact of automation on democracy has been a blind spot in the debate thus far. If we are to ensure democracy thrives in the information and network age then we must start planning now.
It is not difficult to imagine a future government indulging the temptation to deregulate the labour market in a desperate and futile bid to keep humans competitive with robots. Whilst this might keep employment artificially high, those hit by chronic unemployment, incredibly low pay and the indignity of working in a job they realise is utterly absurd will ultimately drive people to the edge, provoking populism and extremism. This effect will be amplified further if the narrative of "strivers versus shirkers" continues to be exploited.
Our careers and our pay brackets position us within society, our political engagement, and even the way we vote is influenced by our economic value. People may engage less in elections when unemployment rises. As automation increases, we may see political instability as elections become less predictable. For many, active democratic participation comes from collective bargaining at work via trade unions, associated party memberships and industrial action. A loss of unionised work would close these channels of democratic participation.
Not everyone believes that mass automation will lead to mass unemployment. At the launch of the Future of Work Commission the co-chair and Labour MP Tom Watson insisted we should not fear the "march of the robots" who will set us free to pursue more rewarding and skilled work. Watson echoed the chancellor Philip Hammond, who weeks earlier got into trouble on the Andrew Marr Show when he dismissed the threat of driverless vehicles to the 1 million people who make their living from driving:
"I remember 20 years ago we were worried about what would happen to a million shorthand typists in Britain as the personal computer took over. Nobody has a shorthand typist these days. Where are all these unemployed people? There are no unemployed people. We have created 3.5 million jobs since 2010."
Later on, the chancellor used his appearance on Peston on Sunday to clarify his message:
"But the point I was making to your former colleague Andrew Marr is that previous waves of technological change have not resulted in millions of people being long-term unemployed. They have been reabsorbed into the workforce."
While it's true that previous mechanisations created more rewarding and better paying jobs, the staggering advances in AI and robotics could spell the end of this trend. It is the difference between the original introduction of the combine harvester and an imaginary (for now) introduction of a combine harvester built by Tesla. This combine harvester is driverless; works day and night including over weekends and lunch; can sort, package, distribute, clean and self-repair; and use the data it collects on the job to design a more efficient harvesting programme. It might make food cheaper, but where do people fit in?
In the last century, deindustrialisation and mass job losses preceded the growth of the finance sector in the UK, which now employs 7.3% of Britain's working population. But these roles are especially vulnerable to automation and many future job losses are predicted to come from this sector. A shrinking state, the potential loss of tax receipts and loss of middle class roles would make it difficult for the public sector to absorb people back in to work as it did in the past. A funding crisis in higher education could make retraining an expensive gamble.
Despite the obvious upheaval that automation will create, the term 'Artificial Intelligence' was mentioned in Parliament only 19 times between 2010 and 2016. A Future Advocacy report showed that only 7% of the general public are worried about their jobs being displaced by robotics and AI, despite increasing evidence of the gathering storm.
The authors of the IPPR report list ways to ensure that we all benefit from increasing automation, as well as mitigate some of the potential pitfalls which threaten to entrench increasing inequality. These include profit sharing for businesses above a certain size, expansion of employee ownership trusts and a new sovereign wealth fund for investing in the new companies that will flourish with automation. Other ideas include a robot tax.
Our expectation of ever-increasing economic prosperity makes kicking the can down the road a tempting prospect. But we are only three parliamentary terms away from 40% of jobs being automated in some constituencies. Rising living standards and economic prosperity have lent our democracy legitimacy — we must ensure these are not allowed to fall as a result of mismanaged automation.