Prosperity and justice: a new vision for Britain's economy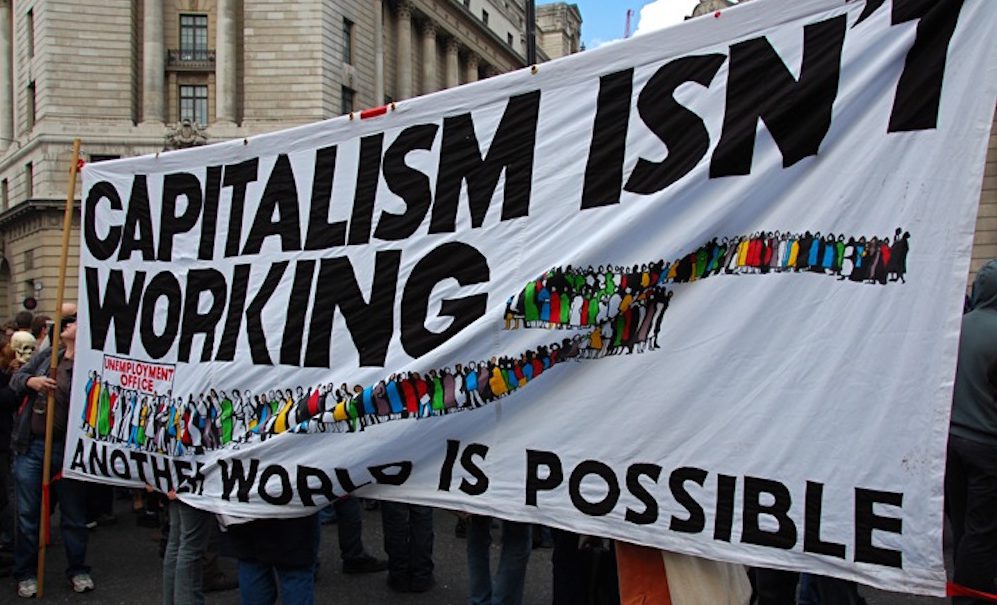 Britain's economic model is broken and needs to be radically overhauled. In 2018, this is not a controversial statement. But when the messenger is one of the UK's most influential think tanks, backed up by voices as diverse as the Archbishop of Canterbury, the Global Managing Partner of McKinsey and Company, and the General Secretary of the Trades Union Congress, it certainly means something.
Today the Institute for Public Policy Research (IPPR) published the final report of its Commission on Economic Justice (CEJ) – Prosperity and Justice: A Plan for the New Economy. The report is the product of a two year long work programme, led by Director Michael Jacobs and supported by a crack team of policy wonks: Mathew Lawrence, Grace Blakely, Laurie Laybourn Langton, Catherine Colebrook, Carys Roberts, Lesley Rankin and Alfie Stirling.
Throwing their weight behind the report are 21 Commissioners from the world of business, policy and academia. Although it is made clear that the Commissioners do not support every single recommendation, the fact that they all support the "broad thrust" of the report is significant.
Prosperity and Justice begins with an astute diagnosis of where contemporary British capitalism has gone wrong, building on the findings of the interim report published a year ago: an over-reliance on household debt and rising property prices; a large current account deficit; stagnant productivity and low wages; a financial sector that serves itself rather the real economy; a corporate sector plagued by short-termism; and a highly unequal distribution of income and wealth. This economic model is broken, and as with previous episodes of socio-economic breakdown, it must be replaced.
The report structures its key recommendations for a "new economic settlement" around ten policy areas. Among these are new mechanisms to raise the level of public investment (including reference to my own work on state investment banks with Professor Mariana Mazzucato, who was one of the Commissioners), a new industrial strategy, stronger collective bargaining powers, higher minimum wages, worker representation on company boards, greater control over the financial system, and a more progressive tax system.
But much to its credit, Prosperity and Justice goes beyond reheated social democracy. It offers fresh thinking on a range of policy areas, much of which stems from the consistently excellent output from the CEJ team over the past two years (work which we have featured regularly on this site). Proposals such as commencing a process of 'managed automation' to accelerate the diffusion of productivity enhancing technologies across the economy; a new 'Office of Digital Platforms' to regulate the major digital platforms like public utilities; and the creation of a 'digital commons' to organise and curate public data, show an acute understanding of the forces shaping our future.
Perhaps most significantly, Prosperity and Justice has put the issue of ownership back into the limelight. New models of ownership are central to the report's overarching goal of rebalancing inequalities of power and reward. A new Citizens' wealth fund would transform private and corporate wealth into shared public wealth and pay a 'universal minimum inheritance' of £10,000 to all 25-year-olds, while new legal and tax incentives would encourage employee ownership trusts and co-operative and mutual businesses. Taken together, these proposals represent a significant step towards democratising the ownership of capital – a radical ambition from what was once described as "Tony Blair's favourite think tank".
Last but not least, environmental sustainability is treated as a binding constraint, not a vague ambition. A new Sustainable Economy Act would require on government to set environmental limits in law, and to produce economy-wide plans to achieve them.
Prosperity and Justice is not a final blueprint, and neither was it intended to be. There is hardly any mention of welfare policy or trade policy, for example, and in some areas there is scope for bolder thinking. But taken as a whole, the report is an impressive attempt at setting out a credible alternative to the failures of neoliberal capitalism.
For this the IPPR should be commended. At a time of political upheaval and environmental collapse, we need bold and ambitious ideas more than ever. But too many of our think tanks – and most of our media – have failed engage in this debate, or even acknowledge the scale of the challenges we face.
That's why at openDemocracy, we have been collaborating with the IPPR and others from across civil society to get to grips with the long running economic crisis unfolding in Britain, and promote discussion and debate on alternatives.
Prosperity and Justice has set a high benchmark. The task now is to challenge, critique and expand its offering, and to build the infrastructure that is needed to turn ideas into reality.