A world of digital plenty is possible, but only if we take on the data barons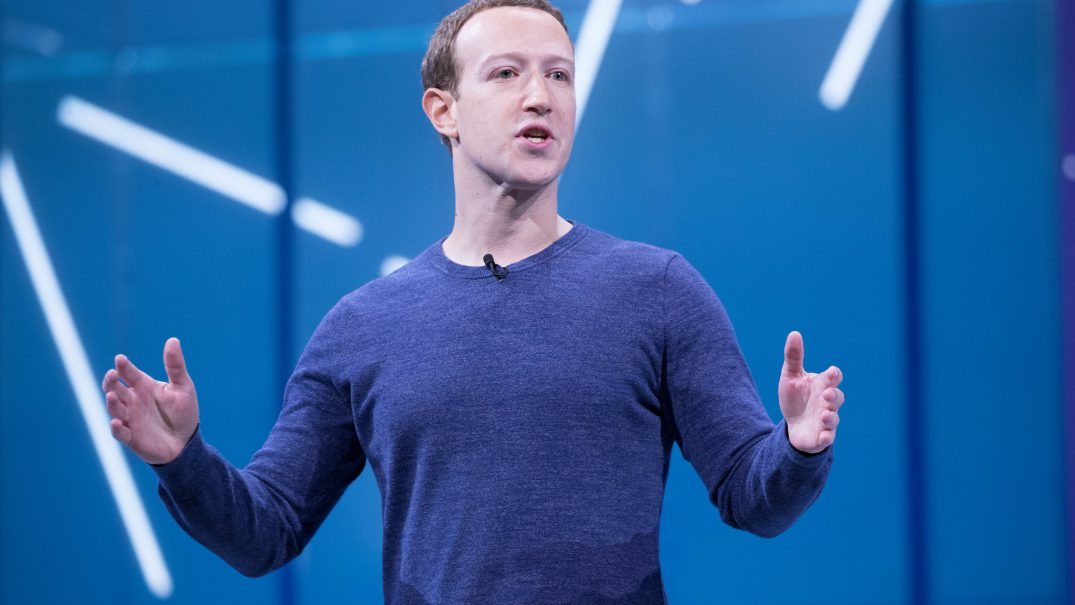 What links Donald Trump, Sajid Javid and Jeremy Corbyn? Answer: over the last couple of months, they've all sought to capture the political energy from the seemingly endless sequence of tech giant scandals. Trump has tweeted about a supposed (unfounded) anti-right-wing bias in Google searches. In the UK, Javid has warned of tech firms' record on child safety, while Corbyn highlighted the oversized role of social media and other platforms in our consumption of news.
All have proposed responses to these threats. Javid favours fines, which, in the practice, often amount to less than a few minutes' revenue. Corbyn has gone further, announcing his intention to create a new public sector body to drive digital innovation and inclusion. This is an improvement on the tepid centrist playbook (and on Trump's vague promise that this "will be addressed!"), but an adequate response requires something even deeper.
The wealth, power and reach of the tech giants into so many areas of our social and economic lives shows that a more radical approach is required. Deep, structural reform of how data is generated, governed and used is needed so that all can gain from the benefits of digital technology. This benefit can and could be enormous – from connecting people around the world on social media, through making industrial processes more efficient, to helping us understand and act on environmental change and opening up affordable, clean transport for all.
But, so far, the development of the digital economy has been dominated by a small number of powerful firms whose activities tend towards monopoly. It's estimated that, in the UK, Facebook has 74% of the social network market share, Amazon is responsible for 90% of all e-book sales and 80% of online physical book sales, and Google has an 88% share of the desktop search engine market and 95% of mobile searches.
Critically, this isn't the fault of Cambridge Analytica or a liberal conspiracy, but a result of the platforms' business model and the outcomes this generates. This revenue model is simple: the extraction and interpretation of user data to generate insights that are sold for profit. These insights include everything from what you'd like to buy to how to make you angry, and so endow platforms with powerful tools for manipulating consumer, political and other preferences. In turn, insights are used to improve how platforms extract data and develop further insights, with commensurate increases in profit.
This creates a voracious hunger for data, leading platforms to enter as many new markets as possible and to then ensure users stay within the platform's ecosystem of products. Why use a high street bank when you can send money over Facebook messenger? How great is it that you can access travel information from Google maps through Google Home? Why bother with local shops when you can order everything through Amazon? As you enjoy these services, which are often free, platforms ensure you maximise the amount of personal data given over through various devices and products, while simultaneously decreasing the chance you will leave and become the user of another platform. In all, platform firms have a universal ambition reflected in their increasingly universal platforms.
In turn, political and social as well as economic power is concentrated in the hands of the small band of data barons who run the platform monopolies. Alphabet generated revenues of $32.3 billion in the fourth quarter of 2017, up from 24% the year before, with 85% of that revenue generated from its advertising business. Apple and Amazon are now trillion-dollar companies, with the combined annual revenue for the world's five largest companies by market value – all of them platforms in some form – already exceeding the GDP of 90% of the world's countries. With their huge piles of cash, data oligarchs seek the development of digital technology primarily as a means of making profit from the 'data-fication' of as much as society as possible. As we've seen with recent scandals, this threatens our privacy and democratic discourse. It is also likely slowing innovation and accelerating inequality as the rewards of the digital economy flow to the data hoarders.
So, in the face of their power and limitless ambition, fines are almost irrelevant. Structural reforms are needed that target the platform business model. These reforms include changing the ownership and governance of data and that of the underlying, evermore ubiquitous digital infrastructures that penetrate our economic and social lives. Overall, as we argue in a new IPPR paper, we need to move towards a 'digital commonwealth' where data is a collective resource driving equitable innovation, instead of a hoarded commodity, sweated for profit to further enrich the wealthiest people in history. In turn, digital infrastructure – from the cloud to analytical capabilities – should become a public good.
We stand at a crossroads. We can either embrace these reforms to realise a world of digital plenty, in which new technologies increasingly play their role in overcoming the great problems of the day, or settle for a world in which the power of data oligarchs grows and society and economies become more fragmented, private and unsustainable. So, the next time you hear a politician bash the tech giants, see if they're advocating radical reform. If they are not, they are advocating for a lesser world.