If we are serious about eliminating poverty, we need to re-humanise social security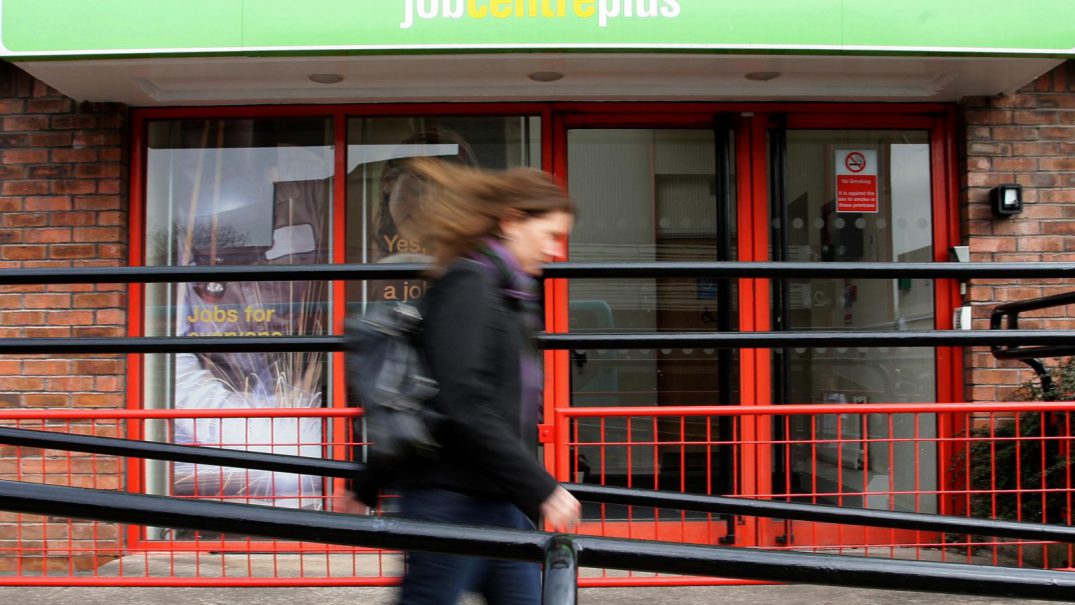 Amir is exactly the kind of person our welfare system exists to support. He suffers from a rare neurological condition which affects his movement and has left him struggling to walk. It's one which his GP has only encountered once before in her career, "in 1986 when I was a medical student". Amir wants to work – not least because his girlfriend Lindsey won't move in until he's in work. He's awaiting a medical procedure to alleviate his symptoms and restore some movement, but his condition is degenerative – it will get worse with time.
Yet following his work capability assessment, his Employment and Support Allowance (ESA) has been taken away. In an episode of Radio 4's recent documentary series, The Untold, the producers followed Amir through the obstacle course that is the UK's welfare system – a series of degrading hurdles which stand in the way of many would-be claimants. Part-way through, Amir attends a tribunal for Personal Independence Payments (PIPs), after failing the paper "mandatory reconsideration" for his ESA. He is so desperate that to prove he is sick he offers to show the panel his feet, which are primarily affected by his condition. This comes after he is quizzed on his ability to get in and out of the bath – something which has very little bearing on his ability to work in a factory.
Amir's case demonstrates starkly the unfairness of the UK's welfare system. It also demonstrates the sheer number of those affected. GPs are allowed to object in writing to benefits decisions which contradict their medical judgement. But as Amir's doctor points out, she just doesn't have time to provide this kind of support to her patients alongside the medical advice and counselling she must provide to patients like Amir (all in a ten-minute slot). When Amir catches up with her in the documentary, he is the third of her patients to have their benefits cut that week. Instead, medical judgements are left up to outsource worker with insufficient medical training, who use "decision-making software" and a points-based system to make a work-capability assessment. The tribunal is similarly inhumane. Although sympathetic, the panel simply aren't allowed to uphold Amir's appeal because – again – he hasn't racked up enough "points" by the end of his hearing.
The welfare system has been under attack for decades. New Labour never sought to change the narrative of welfare dependency cultivated by two decades of anti-welfare dogma. But the crisis of claimants like Amir was compounded by 2012's Welfare Reform Act, with which the government redoubled its efforts to end just and humane welfare provision in the UK. The Act sought to end a mythical culture of "welfare dependency" – in fact, studies suggest that less than 1% of workless households have two generations who have never worked. To put this in context, almost all of us claim the state pension – does this make us all welfare dependent? The Act struck a series of blows to the welfare system. It introduced the infamous bedroom tax, an unfair cap on the amount of benefits a household can receive, and the introduction of a single "universal benefit", introduced to promote financial responsibility rather than to make life easier for claimants.
The results have been devastating. It deepened the trend of making it difficult for vulnerable people to claim the benefits they need. It also targeted benefits which are more likely to be claimed by those with disabilities and long-term health problems – as Amir's case shows. The Disability Benefit Consortium (DBC) said in 2015 that planned cuts to ESA would result in an annual loss of nearly £1,500 for claimants. The government says the cut is designed to "remove the financial incentives that could otherwise discourage claimants from taking steps back to work" – a bigoted, ideological assertion lacking any evidence. As the DBC points out, those affected include people living with conditions such as Parkinson's disease, multiple sclerosis and cystic fibrosis. In 2017, the cuts went ahead as planned. In effect, the government is washing their hands of people who rely on state support for their survival.
Since the year the Welfare Reform Act was passed, the DWP has carried out at least 49 "peer reviews" after people have died following changes to their benefits. Perhaps most well-known is the tragic case of Malcolm Burge, who killed himself after being ordered to repay an £800 housing benefit overpayment – his letter to the council explaining that "I have no savings or assets. I am not trying to live, I am trying to survive".
These stories show that it's time to revolutionise and re-humanise our welfare system. The idea of a universal basic income (UBI) – a guaranteed, standardised income for every citizen – was first touted as early as the 19th century. By the mid-20th century, pilot schemes had been carried out with remarkable results. In Dauphin, Canada, UBI saw more people complete education, postponement of marriage among young adults, a drop in birth rates – and only a 1% drop in hours worked. Following earlier pilots in the USA, 1969 saw Richard Nixon was poised to push UBI into law – until freemarket advisor and Ayn Rand admirer Martin Anderson used spurious evidence to dissuade the president on the day he was set to announce his plan to the people (for more on this, see the book Utopia For Realists And How We Get There by Rutger Bregman).
Such is the distance we have come (or rather lost) in the last half century, that today such as scheme is barely thinkable. But now more than ever, we need daring and progressive ideas like UBI. Today, welfare claimants are demonised as scroungers and the government is using the narrative of the last four decades as a platform to desert those most in need in our society. We need brave, bold ideas to challenge this lie, to abolish the costly bureaucracy and degrading jumping-through-hoops we force on those most in need. UBI could wipe out poverty and provide genuine equality of opportunity to poor children, who would no longer go to school hungry, whose parents would have the time to help them with their homework, and who would have financial stability in their lives. UBI wouldn't just benefit the young – it would allow older workers stripped of work by deindustrialisation to retrain for the modern labour market.
Finally, let's stop calling it benefits. It's not gym membership, a private pension or a five-figure bonus. It's social security, and a compassionate social security system is the ultimate symbol of a society that looks out for those in need – and one which recognises that tragedy can fall on any one of us at any time. If we live in a civilized society, let's prove it, and eliminate poverty once and for all.