To feed ourselves well after Brexit, we need to change the economics of farming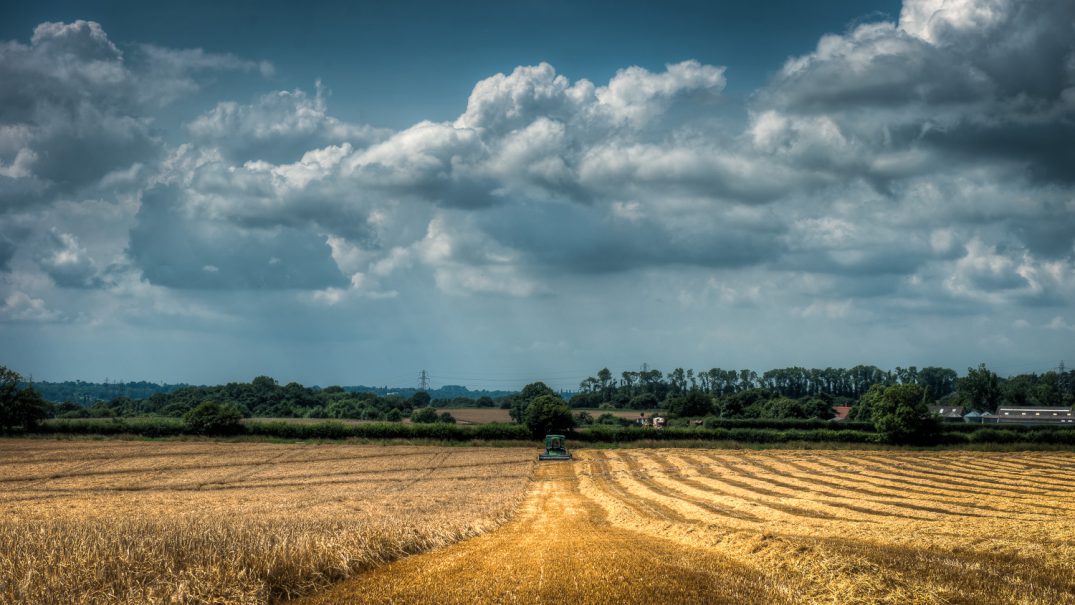 The new DEFRA Secretary Michael Gove MP will be staring at a blank page when it comes to replacing the old European Common Agricultural Policy (CAP) with a new system of support for UK farmers. The Treasury will be gazing hungrily at the fat budget (over £3 billion) that farming currently accounts for. Which way will Gove swing?
As one of the most complex, costly, and widely disliked common EU policies, Brexit presents a once in a lifetime opportunity to end some of the absurdities and harm of the CAP – a system which has failed to support farms effectively, failed to stem the huge loss of farm diversity and failed to protect wildlife and services such as flood mitigation.
But what will Gove replace it with? I explored some of the key issues in an earlier blog. Maintaining and improving standards in areas such as environment and animal welfare will matter massively. The National Farmers Union (NFU) "believes it would be wrong for imported food to be produced to different standards than those adhered to by British."  They have also recently surveyed their members and it appears their confidence has taken a severe knock.
Improving our food security so our farmers can feed us healthily, affordably and sustainably really matters. The lamentable level of domestic fruit production – just 1 in 10 pieces of fruit eaten here is grown here – is just one example. But this should change.
Governments across the globe have adopted widely different systems to subsidise and promote farmers, from New Zealand's complete removal of all financial support for farming in 1984, to the Swiss model that is one of the costliest in the world. Gove should understand that  neither extreme looks suitable for a future UK system. We need a clever, affordable, workable system that is suitable for a wide range of farms and landscapes, but which also looks after the health of the four nations. Each nation needs to design its own scheme, suitable for its industry, environment and population.
Sustain – an alliance of 94 organisations with a combined public membership of several million – believes that a focus on high volume, low standard production is not the answer. Leaving farmers with no public support (which currently represents a significant part of many farmers' income) could create a highly polarised system with a small number of huge, intensive specialised farms and some high nature farmland protected by charitable grants. One can imagine the death of small and family farms.
Farming is undoubtedly a business, but it is also so much more. Sustain's new proposals, consulted on with our alliance and others, recognise that farming can also provide much wider public outcomes and benefits including thriving rural communities, valued farm workers, safe food, good nutrition, a protected and nurtured environment and high animal welfare. Any new deal should help farms achieve this.
The Sustain alliance, which contains a broad range of organisations concerned with food and farming, has proposed a practical way forward and a basis for debate once the election dust has settled. The Government will need to find common ground between the industry, the Treasury, our future relationship with the EU, and those groups championing the rural economy, conservation, public health and development.
The alliance recommend that the next Government should retain taxpayer support for farmers after Brexit, but replace the old two pillar EU system with a new four-part deal for farming based on:
Payments for public goods – shifting payments from large landowners and biofuel production to supporting resilient farming, nature and animals, creating more rural jobs and growing our own healthy 5-a-day fruit and vegetables, in a new Land Management Scheme;
Support for demonstrably sustainable business needs such as marketing hubs or micro-processing units, farmer innovation, facilitation funds for setting up cooperatives via capital grants, loans, and business advice;
A new publicly funded programme of low cost advice and support for a farmer-to-farmer advisory network; and
Wider policy measures to ensure farmers can thrive such as extending the Grocery Code Adjudicator's powers to ensure fair trading practices from supermarkets and their suppliers, keeping high standards including worker standards and organic legal rules, and requiring an increase in the purchase of local and sustainable food for public-sector organisations such as schools and hospitals.
A key but potentially contentious proposal is that payments to farmers and land managers should be front loaded, with Government tapering or capping payments to use taxpayers' support wisely and ensure the diverse mix of farm businesses can thrive, not just the largest.
The alliance also suggests we need special support for fruit and vegetable production as there is a real chance for import substitution and getting more of our 'five-a-day' grown sustainably in the UK. Supporting new entrants into farming and encouraging agroforestry – a great carbon fix and wildlife haven – should also get special attention in any new allocation of funds.
Underpinning this policy structure should be a core set of principles within a clear strategy, which is something that we are severely lacking right now. Key to this will be effective targeting of financial and other support and basing allocation on the principle of public benefits (widely defined) for public investment. The Sustain alliance emphasises that all policy must be underpinned by effective regulatory and enforcement systems based on the precautionary principle in order to protect people, the rural economy, environment and livestock.
The final principles refer to trade deals, the responsibility of Gove's colleague Liam Fox MP, which must not undermine the delivery of this vision in each of the UK's devolved administrations and should enable other countries to deliver their own food sovereignty.
Future farm policy is going to be a long and detailed discussion. Sustain's proposed four part deal is a good starting point, and many more ideas will no doubt be put forward. Public involvement in this debate is notoriously difficult but essential – not only as citizens affected by the farmed environment, but also as consumers eating the food and taxpayers who are providing the financial support. Getting the policies right matters not only for the farming sector, but for health and wellbeing across the UK.