VIDEO: Highlights from the Festival for New Economic Thinking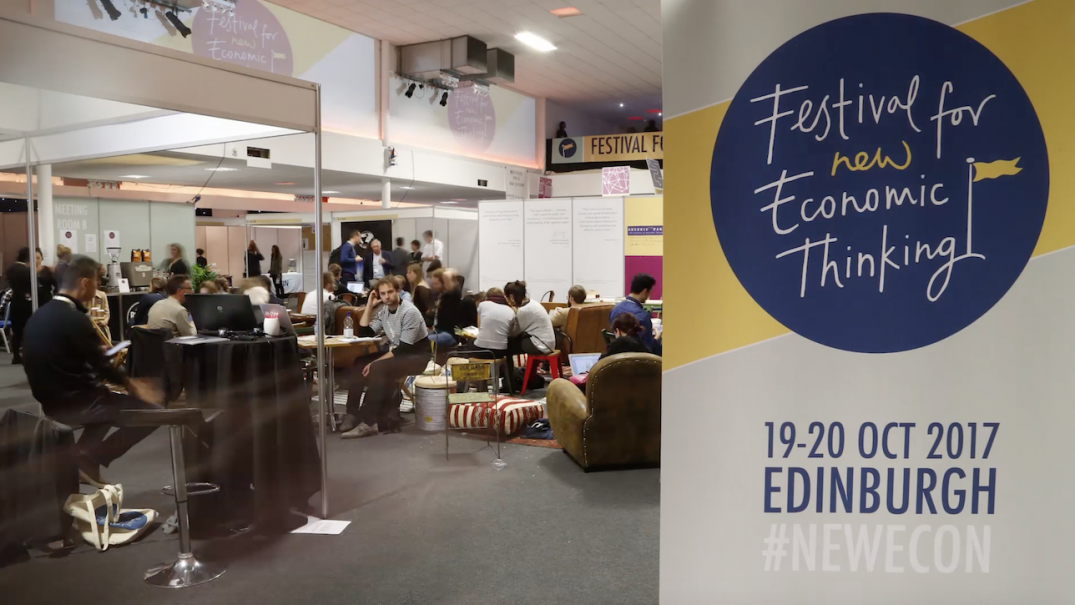 openDemocracy partnered with the first ever Festival for New Economic Thinking which took place in Edinburgh on 19-20 Oct 2017. The Festival brought together organisations and individuals from around the world to discuss how to advance economic thought and inspire change.
Economics is at a turning point. Society faces mounting challenges, yet our dominant economic models are out of touch. But around the world, new ideas, approaches, and concepts for building a just, sustainable, and resilient economy are being developed.
At the Festival, we spoke to people about the ideas they have for building a new economy. Check out the highlights: