It's time for a new social contract between the generations.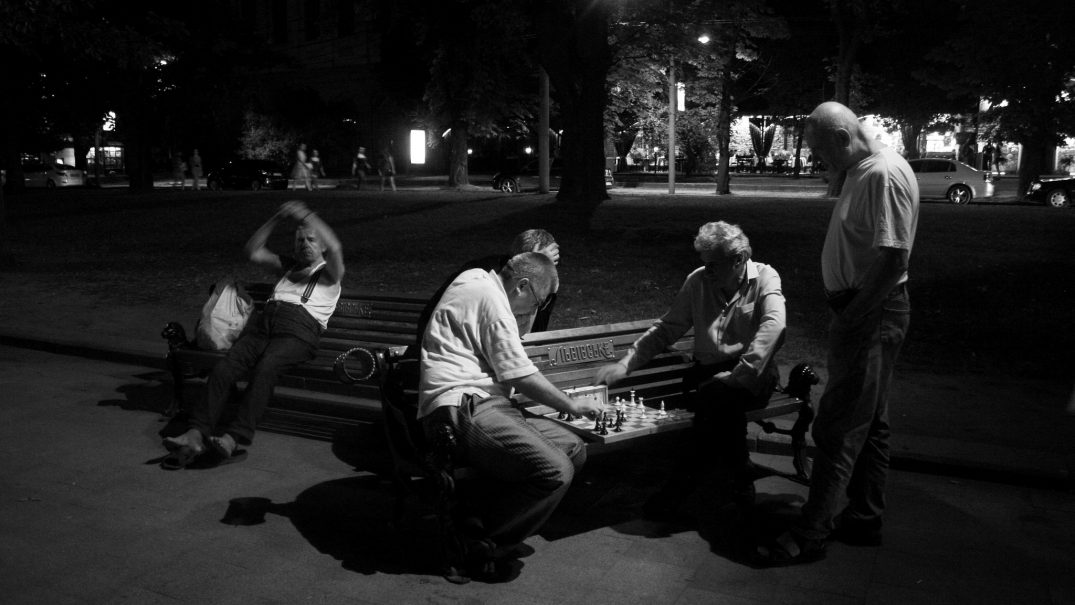 For a chancellor who has been branded both 'dull and cautious', Phillip Hammond's Autumn Statement caused quite a stir. Although much of the attention so far has been on his admission that Brexit could leave a £59bn black hole in our nation's finances, focus is slowly turning to other matters, with funding for health and social care top of the list.
Over the past few days, medical professions as well as politicians from all the major parties have queued up to bemoan Hammond's failure to allocate any more funding for health and social care. This includes members of his own party, such as former secretary of state for health, Stephen Dorrell. Cuts to social care in particular have so far been brutal, with local authority expenditure on caring for the elderly down 11 per cent in real terms in the last five years.
This squeeze has meant that huge numbers of people are now ineligible for state funded care; capacity in the sector has been shrinking; and there has been a fall in the standard of care. Furthermore, people are now coming to A&E or staying in the NHS for longer (so called 'bed-blocking') because they have nowhere else to go.
This, Dorrell argues, means that Hammond's decision not to give social care more money is not just bad for people's health, but also for the public purse as the costs fall on the NHS. He is, of course, spot on. We at IPPR have long seen extra money for both the NHS and for social care as a good investment.
However, the reality is that even if Hammond had stumped up some more funding, it would have only served to 'kick the can down the road' on the wider crisis that we face. The number of over-85s will nearly double by 2030, rapidly increasing demand for health and social care services (along with other support mechanisms provided by the state, such as pensions). Meanwhile, the working age population, who fund all of these services, will increase by only 2%.
This ageing effect will mean that as time goes by, either the government will need to raise more money through tax to fund this higher demand, or an ever increasing share of existing government spending will be spent on elderly people, with people of working age receiving less benefits and fewer services. So far, successive governments have leant on the latter option, with both the NHS and pensions largely spared the pain of austerity.
However, it's far from clear how long this can last. At some point, today's working generation will realise that the unspoken but deeply ingrained intergenerational social contract which the welfare state has rested on has been broken. They are paying for services that they themselves will never receive when they get older.
So, what should we do about this? At some point it is inevitable that we will have to recognise that an older population will probably require a bigger state. Voters may want Swedish public services at American tax rates, but this is simply not possible. A solid first step – both politically and in terms of policy – would be to introduce an NHS tax with the revenue shared between the health service and its poorer, frailer sibling in local government.
However, it seems unlikely that the public will accept the scale of tax rises needed to maintain existing spending growth on services and benefits for elderly people – especially as those in their 20s and 30s today are very likely  to be significantly worse off than their parents. This means that politicians must negotiate a new social contract between the generations.
At the heart of this new social contract must be a recognition that we are now living longer and will therefore have to work longer, but it may also have to include an end to the triple lock on pensions which ensure that pensions rise by either inflation, average earnings or a minimum of 2.5% (whichever is higher). This has meant that since 2010 pensioner incomes have far outstripped average incomes despite the fact this group are already doing better than most.
The revenues saved by these changes – which would be considerable, considering that the triple lock is costing the taxpayer an extra £6bn every year – could then be split between services for younger generations as well as targeted at those older people who are genuinely at risk from poverty or ill health.
This was the argument made earlier this week by an all-party committee of MPs, chaired by influential welfare reformer Frank Field. But the government has been quick to reject this. "We want to ensure economic security for people at every stage of their life, including retirement." Fortunately, many MPs – including Conservatives – are now starting to question whether this is fair with former Minister, David Willetts, accusing the government of creating "country for older generations". All told, it's clear we must act, and now.