Thinking out of the (green) box on a new design for farming support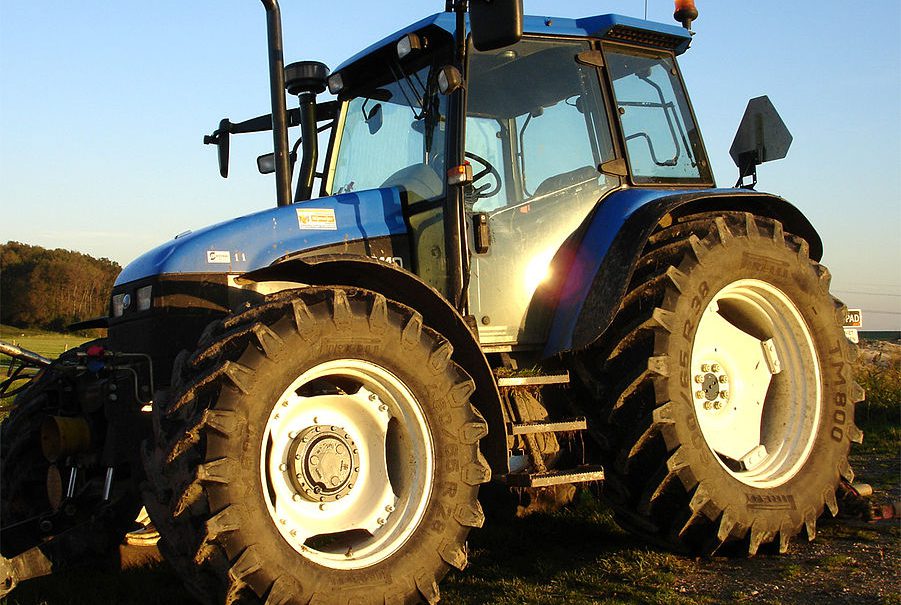 If you had £200 to spend on food each year what would you spend it on? That is roughly how much each family of four spends on current subsidies for farmers and the food sector. Has anyone asked taxpayers how they want that money spent?
Clearly that would be a bit foolish without a decent discussion and information about what that money pays for now and what it could pay for.
After 2020, EU-designed farm support will end. This amounted to £3.2 billion in the UK in 2015. As the farm and food industry prepares for life after Brexit in terms of prices, trade and markets so too the way we as taxpayers support farming will need to change.
Some may think we should just remove all that support and treat the sector as any other. I don't subscribe to that view. There is a strong case for support for the land based sector – from the need to ensure public 'goods' such as protected rural and natural environment, water, soil, (paying for afforestation to provide natural flood management for instance), through to supporting rural economies. Many argue we must also guarantee some food production so we don't leech land and water from other parts of the world or become entirely dependent on the world market.
As markets fail to recognize many of these 'goods' we get from farming there is a case for intervention. But what should that intervention look like when we leave the EU and how much would it cost?
Seizing the opportunity to test new approaches would be ideal – a transitional phase where we maintain a level of support but undertake regional pilots that address nature, animal welfare, market and research questions.
Public benefits aside, as we are leaving the EU family and its Single Market and Customs Union, the level of support we give our farmers will come under significant World Trade Organisation scrutiny. And that means getting to grips with some of their terminology. The 'green' of my title refers to a way in which farm support is categorized according to how trade distorting it is. If it is not linked to production directly or it's considered minimally distorting, it is allowed under a 'green box' status. More 'coupled' types of farm subsidy and support – which are linked to production and affect prices and trade – are given 'blue' and 'amber' status and are restricted.
This is a complex area – rife with politics and horse-trading – that the UK government, industry and others are beginning to grapple with after some years of neglect under the umbrella of EU trade negotiations and competence. The £3.2 billion (or more or less) will be under significant scrutiny alongside new tariff regimes which we will be negotiating.
Assessing the ways in which a government could support its farm sector (alongside regulation) has now become a live exercise. Some schemes focus on insurance mechanisms or Bonds to give farms protection from market shocks. Other proposals are for greater investment in local infrastructure, such as abattoirs, and in skills and training to prepare farmers for the challenges ahead, and possibly more investment in public sector food. The latter could deliver a triple win of increasing the market for high standard British produce, as well as healthier diets and reducing the burden of diet-related disease on the NHS. These could benefit rural livelihoods, communities, the economy and in the long term reduce taxpayer spend. Global Justice Now and nef have outlined a novel approach I've not seen elsewhere – the concept of a universal income for all farmers.
Many designs share a commonality in approach largely based on 'public support for public goods'. Most proposals advocate ditching the current system of direct area payments and advocate linking payments to outcomes in some way – from an enhanced agri-environment scheme approach to tradable markets for services such as flood protection (DEFRA Minister George Eustace). People Need Nature outlined a framework for future support in A Pebble in the Pond, as have CPRE and the National Trust based on taxpayers paying public subsidy to farmers only for outcomes that the market won't pay for but which are valued and needed by the public. They stress that any payment should be conditional on meeting demonstrably higher standards of wildlife, soil and water protection.
The Landworkers Alliance agree with ditching area payments but place stronger emphasis on securing healthy sustainable UK food supplies, jobs in farming and the smaller farm sector as well as democratizing decision making.
The big question is what outcomes does the public want? Sir Don Curry speaking at the recent Sustain AGM spoke of the Big Prize at the end of all this. What is it? I would feel happier if I felt we had time to discuss this and could involve all stakeholders – including customers and taxpayers – and good evidence on policy efficacy.
What about governance? We need strong regulations and priorities and direction set at national (devolved) level. But could more of the decisions be made at a local level? Sounds good but what are the risks? Who decides what nature is protected and how?  We need to be sure experts are to hand and that we don't get outcomes suited to those who shout loudest or who have time to turn up at local meetings…
Workers rights must not be lost in designing a remedy. Some argue for shifting subsidies to the relatively unsupported fruit and vegetable sector to reduce the massive trade gap and fruit and vegetables, deliver healthier produce and, maybe, reduce the heavy environmental burdens of imports and meat consumption. Horticulture however requires considerable labour and as such has some of the worst record in low wages and gang master abuse often of migrant labour. Would subsidies ensure better wages or for mechanization and robots as the answer?
Or is a return to scale, for more local and regional markets, mixed farming and market gardens and a better return from the market place (which means regulation) a better solution? Could we pilot both and see which delivers the most public goods?
Good policy design needs the right input and needs testing. And the design process can be useful in itself. Whilst DEFRA needs to move quickly to set the framework for what future policy aims to do, the process of designing it must be transparent and involve all stakeholders. Sign up to the Sustain farming mailing list for more developments and debates in these areas.