It's time to take back control of our food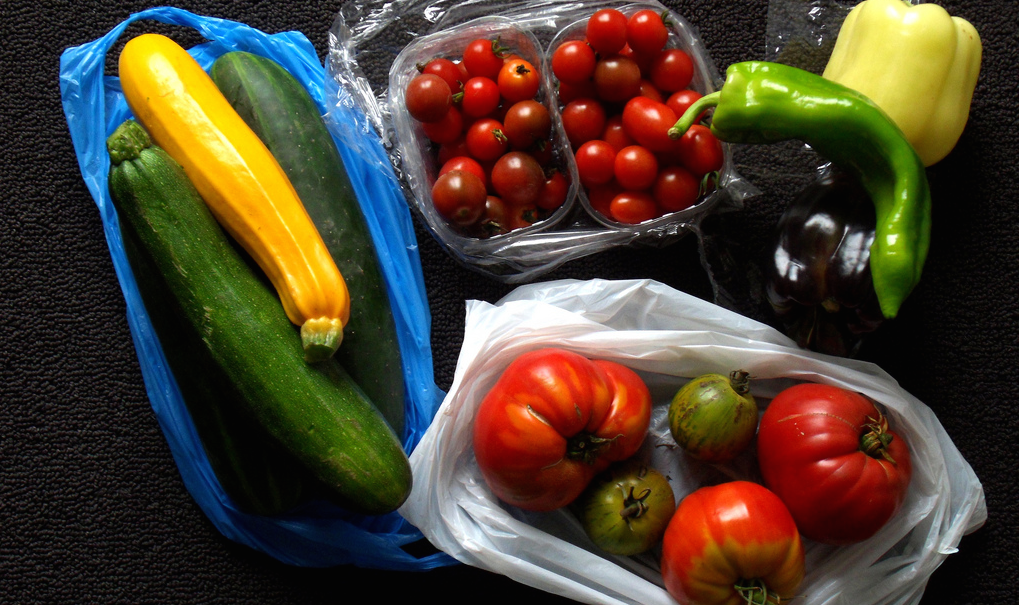 Sainsbury's just gave African fair trade farmers a real kick in the teeth. The supermarket has devised its own 'fairly traded' accreditation system, snubbing the well established independent Fairtrade Foundation scheme. But I'm not buying it (although I did buy their fair trade tea).
As the 200,000 African tea farmers and workers put in their letter rejecting the new Sainsbury's scheme, "Our destiny must be kept in our hands". Top of the list of concerns was the fact that farmers would lose control of the money they had earned to spend on community and local projects. Instead, they would have to apply to a board in London to access the money they had rightfully earned, with no guarantee they would receive it. It all sounds rather colonial.
Underlying this is the desire of UK retailers to retain control over the money that is made from food production. This is a great shame, as the whole point of Fairtrade was to make sure a reasonable amount of final spending on food reaches the farmers and workers overseas.
A similar motivation lies behind the rapid rise of the 'gig' economy in the food retail and service sectors. By placing all the precarity and risk associated with the 'just in time' system onto the worker, supermarkets can keep as much of the profit as possible. But there is another way.
Genuinely affordable, kind and healthy food initiatives – local box schemes, farmers' markets, internet retail, coops, community cafés and Community Supported Agriculture – are on the rise. Loyalty to supermarkets, on the other hand, is not.  These initiatives are a crucial lifeline for farmers as they provide an opportunity to sell directly to customers instead of a few, rapacious supermarket buyers.
A new network called the Better Food Traders (BFT) network was formed in 2016 to support genuinely sustainable alternatives, challenge the dominance of the supermarkets and help farmers get a fairer route to market. Better Food Traders aims to be "changing the way food works so it's fair, sustainable and better for all our futures", and it has ambitions to grow.
The concept is radical and, by design, not uniform or easily branded. It currently has 12 food traders on its books, ranging from community supported agriculture schemes, fruit and veg pick up schemes, an organic Farmers' Market and urban patchwork farms.  Before you cry "elitist", many of these initiatives take Healthy Start Vouchers, and paying suppliers fairly and workers a living wage are core principles.  And before you say "too small", remember that the ethical food entrepreneur behind the new network runs an award-winning values-led social enterprise called Growing Communities that has more than £1 million of turnover in fresh, healthy and sustainable food business.
Supporting BFT is one logical way to build a new vision for a diverse, fairer food system. It allows customers to reward good producers by buying their food and developing a much closer relationship with them. Shorter supply chains mean better communication and less chance of confusion or even contamination and loss of food quality.
In a way it is the opposite of the gig economy, which has been described as "a labour market characterised by the prevalence of short-term contracts or freelance work, as opposed to permanent jobs". For some workers, the precarity of the gig economy is not an issue. Some people like the flexibility and degree of control over their working hours. Technological advances have provided the digital tools that enable the industry to shift output at a moment's notice. But it can clearly mean worker abuse, bogus self-employment, fewer rights in areas such as sick pay, holiday pay, pension contributions and maternity/paternity pay, and widespread exploitation of the welfare state. And if work does not pay, poverty ensues. In 2016, 7.4 million people, including 2.6 million children, were living in poverty despite living in working households.
Things like decent pay, sick pay, protection from unfair dismissal, holidays and parental leave are not only hard won rights that have been struggled for over the past 100 years. For many, these rights mean the difference between decent work and a constant battle to feed your family, keep a roof over your head and maintain mental and physical health. If the worst parts of the 'gig' economy are allowed to succeed, other providers will be unable to compete and may ultimately disappear.
For the African farmers, losing control over their finances can have a similar impact on their ability to live decent lives and support local schools and other projects. Worse, the impact of unfair trading on African farmer incomes lacks the kind of visibility and voice that leads to change. This is why independent schemes such as the Fairtrade Mark and Better Food Traders are so important in making the issues and solutions visible and valued.
We need something better which is healthier and fairer, supports decent livelihoods and protects the valuable farmed environment.
These UK food schemes may seem a long way from African tea farmers, although most do incorporate Fairtrade items in their product range in solidarity. But this is about taking back some control over our food and making sure that the money we spend enables people to live a decent life. Strengthening the Groceries Code Adjudicator to stop unfair risks and costs being passed down to suppliers – at home and overseas – and cutting excessive high pay in the food sector would also help.
At the moment the schemes may be small and out of reach for some. But like Fairtrade they need customer support to succeed. Likewise, trade unions need support in their fight to stop the gig economy eroding hard won rights.  Joining their demands for strong and fair regulation of the 'gig' economy is vital. Anna Cura of Food Ethics Council has written recently on the importance of being citizens rather than consumers going "beyond engagement to involve people, and recognising the multiple roles citizens can have in the food system."
Voting is infrequent, and referendums even more so. We therefore need to vote with every pound we spend. If that means shopping around and spending a bit more time thinking about the food we eat, then in the long run it will be worth it.