An 'Affordable Urban Density Fund' to build homes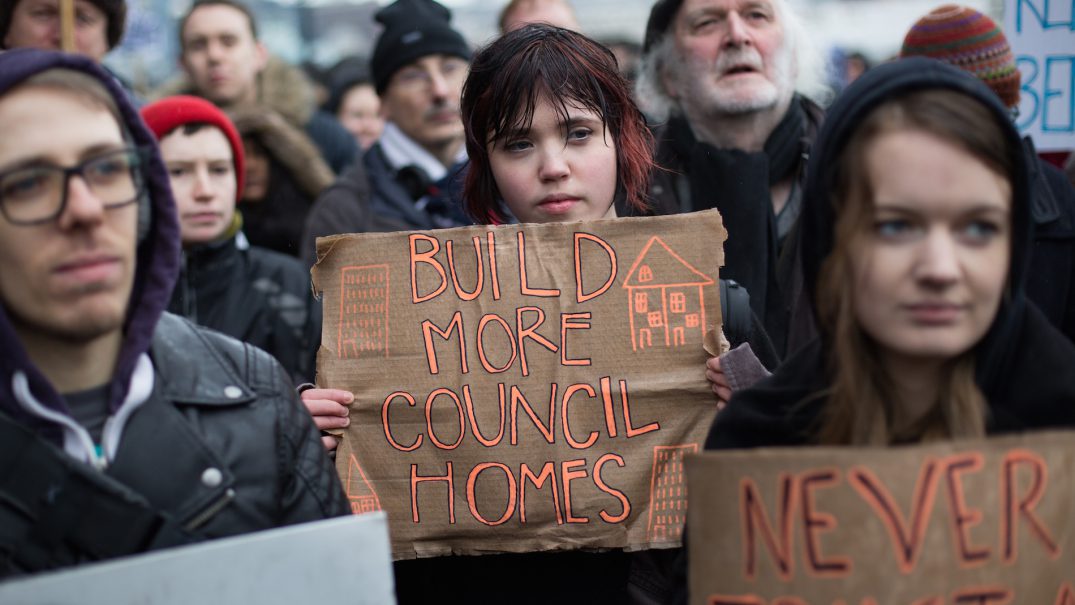 I've lost count of the infrastructure stimulus funds I've seen from ministers – mainly Conservatives during the last two governments, and mainly fixated on road building – so here's my new idea for one, and not a bypass in sight.
It starts with the housing crisis. Even most Tories agree we need new, genuinely affordable rented homes. In many cities, we now have an entire generation locked out of home ownership. For many people, so-called 'starter homes' are literally a non-starter as the high level of rent prevents saving for a deposit, while incomes come nowhere near paying for a mortgage at 80 per cent of market rates.
The obvious thing we need to fill this gap is new, properly affordable, homes to rent. At social rents for the lowest paid workers in shops, cleaning and delivering, and at a 'living rent' (around a third of take-home pay) for those the wages paid to people in the public sector. Both are essential groups of workers currently priced further and further away from our city centres.
The big problem is that new housebuilding projects with a combination of social and affordable rented homes aren't top of the list for the big companies doing most of the big development schemes in our cities. But they're a hugely important goal for housing associations, councils and long-term investment funds like pensions, and for the growing number of people getting together proposals for a new generation of co-operative housing. The government should work with such groups to promote the growth in affordable housing. In our cities there is public land that is ideal for these low- and non-profit sectors, much of it near transport services and stations. In the capital, Transport for London has already identified over 120 hectares of land in large plots, and is working on the next tranches of medium and small sites around its network and depots.
So, what can the current government do to help? I suggest they look at a good old infrastructure boost in the form of an 'Affordable Urban Density Fund'. This could help kick-start the kind of development we need, by providing two things. First: a boost to the scarce and diminishing grants needed by housing associations and councils to build social rented homes, with a public fund specifically for mixed schemes in urban areas on unbuilt land near transport services. The administration of these grants can be handed directly to the current and new metro Mayors of our biggest cities. Second: councils in these areas should have borrowing restrictions relaxed, on condition that this is matched by other investment (from individuals setting up co-ops or from institutions) and used for long-term mixed rented schemes that will pay back over a specific time period.
This will mean councils have to include some higher 'living rent' units, not just social housing, to achieve this. I hope this would warm Conservative cockles just enough to make it acceptable. What's more, combining the new fund with investment from councils, institutions, and the individual members of new co-operatives will mean its budget can be magnified several times over. This is surely what every minister wants to say they will achieve with exchequer cash?
And of course we can also make a strong transport case for this, bringing essential workers closer to where they are needed, relieving both the roads and the crowded medium-distance commuter public transport systems into our cities. It would also act as a traditional stimulus by helping to preserve work for many people, since the vote to leave Europe has already led to a worrying slowdown in construction projects.
I hope this idea will appeal across the spectrum, and that ministers will look seriously at ways of boosting rented homes in the right places in cities in the Autumn Statement this year. This represents a genuine possibility even in the current political climate: a Conservative-friendly kick-start for the kind of new infrastructure we really need.