It is time for civil society to seize the opportunities technology offers to transform society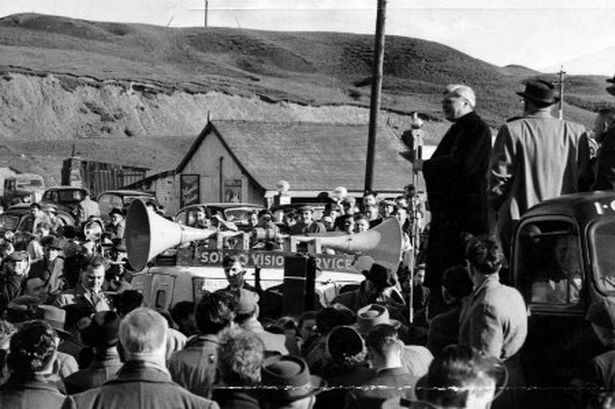 In the late 19th century, as the industrial revolution came to maturity, an extraordinary system emerged to address the health needs of industrial workers. In Tredegar, south Wales, a hospital sick pay and insurance system was so effective that Nye Bevan took it as the model for the NHS.
This is far from unique. It is not just the NHS that has its origins in civil society. Our school system and many of the other institutions that create and sustain our society have their roots in our organisations of collective action, ranging from religious bodies to charities to trade unions. Throughout the 19th century and the first half of the 20th century the state looked to civil society to prototype the structures that would, eventually, comprise the most substantial parts of domestic policy.
Scotland became the first society in the world to have mass literacy as a result of the Church of Scotland's universal parish school system, created by order of the Privy Council in 1616. The Carnegie Fund for the Universities of Scotland meant that this extended to higher education in the early 20th century. The slightly hyperbolic claim that Scots invented the modern world has its basis in a string of inventions, from the pneumatic tyre to television, that emerged organically from a society that was better educated than any other.
Just as the Tredegar medical model was the prototype for the NHS at its creation in the 1940s, the Scottish Parish schools were signed over wholesale to the state in the 1870s, forming the basis of the Scottish education system.
Civil society, the voluntary sector, and public institutions outside government have created the conditions within which we are born, educated and die. As the world changed, so government took on many of these functions. But it was not government that pioneered social change during the industrial revolution and the 20th century.
And on the cusp of a new industrial revolution, it is disappointing that it's difficult to point to similar innovation from civil society. As we reach a digital frontier there are few examples of institutional civil society using the new tools to transform the world in the way universal education or free health did in previous eras. There are some examples, and Nesta has been bringing together some of the best through its Digital Social Innovation programme. Possibly most notable is Cancer Research UK's crowdsourcing of cancer data analysis through its Citizen Science programme.
This matters because the ideological underpinning of much of digital innovation is totally at odds with the values of civil society. Richard Barbrook and Andy Cameron have usefully characterised this as the Californian Ideology – a mix of individualism, techno-utopianism, libertarianism and neoliberalism. In his film "All Watched Over by Machines of Loving Grace", Adam Curtis points to the links between Silicon Valley capitalism and Ayn Rand's ultra-libertarianism. So far, so far away from the communitarian and liberal aims of most civil society organisations. And that is reflected in the 'real world' manifestations of digital society – companies like Airbnb and Uber, who have business models that are a long way from those of civil society organisations and their attempts to build a fairer world.
There are a few examples of older not-for-profit organisations really reinventing how they do things in the context of modern tech: if we count Universities as Civil Society, then we we could look to how Massive Open Online Courses (MOOCs) may be the foundation of tertiary education in future. The Guardian, which is run by a not-for-profit trust, has also been at the forefront of digital development. The BBC iPlayer is also a leading innovation in the digital space.
And there are some significant not-for-profit digital organisations. Wikipedia has perhaps been the most successful, almost totally dominating the encyclopaedia business, and displacing a range of traditional, for-profit, organisations. Mozilla, which produces the Firefox web browser, is another digital leader. It is important to acknowledge that the open source software community operates very much within a civil society model, but while this is both important and has made huge impact, it is the creation of a new community. But these examples all stand out as exceptions. And what is most concerning is the gap created by civil society organisations not grasping the opportunities of the sharing economy.
But it is very difficult to identify any of the civil society actors that have historically used digital innovation, mobile apps and other opportunities to change the way we live our lives. Uber has changed how people travel, Airbnb how they holiday, and Facebook has profoundly reconstituted our social relationships. I would challenge readers to name a single civil society organisation which has made that sort of difference using technology.
This is important because technology offers massive opportunities that align perfectly with the values of civil society. Social networks used to be mediated through civil society. Now they are mediated by Silicon Valley corporations with a somewhat shaky understanding of privacy.
The core values of the internet are very close to the core values of civil society. Universal, free and open access to information, and the ability to connect to people around the world on the basis of shared values and interests are at the heart of the world civil society has always sought to bring into being.
To take a specific example, the voluntary sector came up with the idea for community transport. Using shared non-commercial buses, or private cars to help people get to the shops, hospital appointments or other services is a core activity for many voluntary organisations. It is a life-saver for many older people. But all too often it remains a person sitting at a phone coordinating lifts. Why wasn't it a community transport provider that prototyped mobile-led lift sharing – rather than leaving it to Uber? Why didn't the cooperative movement support taxi drivers to create their own app-led service, as the New Economic Foundation and Nesta are now doing in Bradford and Leeds?
I do not have the answers. But I do know that we need to start thinking about this – I suspect that digital ideas are all-too-often dismissed by civil society leaders as being peripheral to core business activities. There are access issues – not everyone has a smartphone – but these issues are receding rapidly as smart technology becomes cheaper. It needs to stop being a barrier to digital service delivery.
It's interesting that those civil society institutions that have produced digital innovations are those that have financial security. The BBC has the license fee, paid by most viewers, which allowed time and resource to develop iPlayer. Universities have substantial reserves, and the capacity to produce MOOCs on their existing resources. The Guardian invested substantial amounts of its reserves in becoming a leader in online journalism. Voluntary organisations subsisting on donations and year-to-year grant funding from government will find it very much more difficult to be strategic.
If you wanted to organise a meeting about an issue in the past, you would have gone to a civil society organisation. These days, you use social networks. Many of the activities that campaign organisations used to coordinate have been disintermediated by Facebook and other social networks. There are opportunities here. The ease with which millennials used to join Facebook groups has transferred into a new enthusiasm for joining political parties – transforming the outcome of the UK's 2017 general election on the way.
Leaders in civil society need to be more open to digital ideas. There needs to be investment available for those ideas – investing in the technology to make sure your organisation delivers on its objectives should be a priority. Most importantly, civil society has a vital role to play in shaping the values of a tech-rich society.
Civil society has the creativity, connections, and trust to transform our world. But we need to use the tools that can best achieve that task. And that will require really serious changes – not just in how we approach, appropriate and develop digital technologies, but in how civil society sees its role in the world. Imagine if the world's dominant social network was committed to civil society values. Imagine if the deployment of civilian drones was to create social value, by transporting organs or blood rather than delivering books and CDs. Just think of the difference a genuine lift-sharing service could make to congestion and air pollution. It is time for the organisations with the position and resources to make these things happen to act.